NEC
A glimpse of  the main NEC anniversary moments  throughout its existence, and testimonials from NEC alumni and guests
Anniversary events
---
Friday, November 15, 2019, 17:00
The Invisible Heroes
Reflections on the Background of the Romanian Revolution in 1989
H.E. Emil HUREZEANU, Ambassador of Romania to the Federal Republic of Germany, Berlin
---
Friday, May 31, 2019, 17:00
Liberal Democracy under Pressure European and Domestic Issues
Discussion with Dieter GRIMM, Former Rector of the Wissenschaftskolleg zu Berlin (2001-2007), Professor (emer.) of Law, Humboldt University, Berlin and Dirk LEHMKUHL, Professor of Political Science, University of St Gallen
The discussion was moderated by Andrei Pleșu, with an introduction by Valentina Sandu-Dediu.
---
Friday, April 12, 2019, 18:00
The Vicissitudes of the Alexander Romance in Ottoman/Turkish Culture
Edhem ELDEM, Professor, Department of History, School of Arts and Sciences, Boğaziçi University, Istanbul and Chair of Turkish and Ottoman History, Collège de France, Paris
---
Saturday, January 26, 2019, 17:00
Recital with the Rector of the National University of Music in Bucharest, violinist Diana MOȘ, and the Rector of New Europe College, pianist Valentina SANDU-DEDIU
Introduction by Andrei PLEȘU and Valentina SANDU-DEDIU
We are happy to share the video of our first event in the NEC 25 anniversary series, which gathered NEC's friends and Alumni for a musical evening!
---
Saturday, June 14, 2014, 9:30-13:30
The 20th anniversary of the NEC
Panel Discussions
Human Sciences: Decline or Revival?
Participants: Luca GIULIANI (moderator), Alexander GAVRILOV, Geoffrey HARPHAM, Dana JALOBEANU, Wilhelm KRULL, Diana MISHKOVA, Thomas PAVEL
NEC Twenty Years from Now

Participants: Valentina SANDU-DEDIU (moderator), Vlad ALEXANDRESCU, Mircea DUMITRU, Silvia MARTON, Leonid PEISAKHIN, Konrad PETROVSZKY
---
Saturday, June 14, 2014, 19:00
Fatality of Politics, Seduction of Culture

a dialogue between Wolf LEPENIES and Andrei PLEȘU
---
Friday, May 13, 2005, 10:00
Ten Years of My Life: 1994-2004
Panel discussion
Timothy Garton ASH, Gerd Bucerius Senior Research Fellow in Contemporary History and Director of the European Studies Centre, St. Antony's College, Oxford University
Wolf LEPENIES, Former Rector of the Wissenschaftskolleg zu Berlin; currently Professor of Sociology, Freie Universität, Berlin
Andrei PLEȘU, Rector, New Europe College
---
Thursday, May 12, 2005, 13:30
The 10th anniversary of the NEC
Press conference
Andrei PLEȘU, Rector, New Europe College
Dieter GRIMM, Rector, Wissenschaftskolleg zu Berlin
Wilhelm KRULL, General Secretary, Volkswagen Foundation
Testimonials
---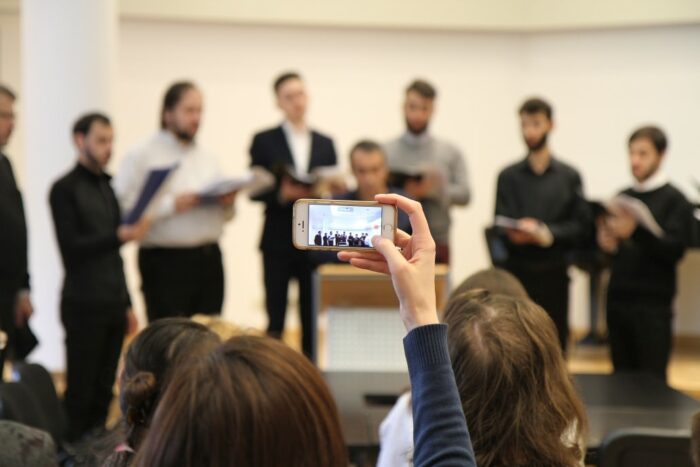 NEC has been hosting over the years an ongoing series of lectures given by prominent scholars, for the benefit of academics, researchers and students, as well as a wider public.