Liberal Democracy under Pressure. European and Domestic Issues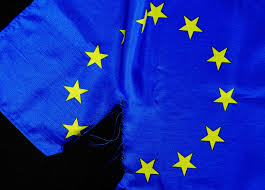 Event: Public Talk within the series of events NEC 25
Location: NEC conference hall
31 May 2019, 17.00 – 19.00
Introduction by Valentina SANDU–DEDIU
Moderator: Andrei PLEȘU
A discussion with Dieter GRIMM, Former Rector of the Wissenschaftskolleg zu Berlin (2001–2007), Professor (emer.) of Law, Humboldt University, Berlin and Dirk LEHMKUHL, Professor of Political Science, University of St Gallen
In the past years liberal democracy has been challenged throughout the world, together with the entire postwar international order. Globalization with its economic disparities, increased mobility and social media have fueled skepticism and forces that are critical of established political systems. With nationalism and populism on the rise in more and more countries around the globe, the foundations the liberal order are substantially challenged.
Where should we look for the causes of current illiberalism? Are there any lessons to be learnt from Europe's troubled past? What is the role of intellectuals in these times? These and other issues will be tackled by the two distinguished scholars.
Dieter Grimm, a graduate in law and political science and an expert in law history, has had a special interest for constitutional history and the role of constitutions in shaping Europe's social and political order. Besides his scholarly activity, Professor Grimm also served (from 1987 to 1999) as a judge of the Federal Constitutional Court of Germany.
Dirk Lehmkuhl, a political scientist with a PhD at the European University in Florence, has been interested in public policy issues of European integration, comparative regional integration and the legalization of international politics. He currently holds the chair for European Politics at the University of St. Gallen, where he has coordinated several research projects focusing on Eastern Europe and the European Neighborhood Policy.