Editorial Board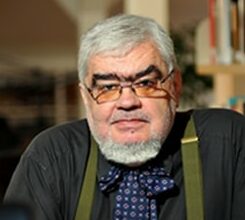 Dr. Dr. h.c. mult. Andrei Pleșu
---
President of the New Europe Foundation
Professor of Philosophy of Religion, Bucharest
Former Minister of Culture
Former Minister of Foreign Affairs of Romania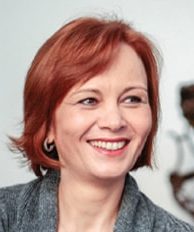 Dr. Valentina Sandu-Dediu
---
Rector, New Europe College
Professor of Musicology, National University of Music, Bucharest

Dr. Anca Oroveanu
---
Permanent Fellow, Professor of Art History, National University of Arts, Bucharest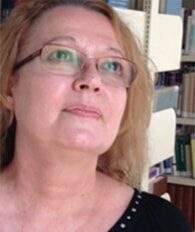 Dr. Irina Vainovski Mihai
---
Publications Coordinator, New Europe College
Professor of Arabic Studies, "Dimitrie Cantemir" Christian University, Bucharest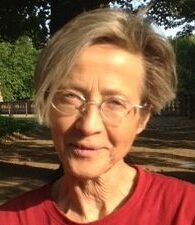 Dr. Katharina Biegger
---
Consultant, Eastern European Projects, Wissenschaftskolleg zu Berlin

Dr. Constantin Ardeleanu
---
Senior Researcher, Institute for South-East European History, Bucharest
Researcher, New Europe College, Bucharest
Dr. Andreea Eșanu
---
Researcher, "Alexandru Ioan Cuza" University, Iași
Peer
Review
Procedure
The peer-review procedure is similar to that used by other academic journals appearing under the aegis of academic institutions/institutes for advanced study that publish the scholarly output of their fellows, researchers or scientific collaborators. This procedure is meant to validate research and improve the quality of the published texts.
By contract, fellows of the New Europe College have to submit before the end of their fellowship an original paper (written in English, French or German), which is the academic result of the research conducted during their fellowship.
Manuscripts are evaluated by at least two readers, experts in the scientific field to which that paper belongs. The readers are selected from among NEC's academic staff, the Editorial Advisory Board, or NEC alumni and collaborators who have agreed to participate in the peer-review process. They assess the paper taking into account its scientific quality, as well as its relevance and impact.
The reviewers conclude their assessment by the recommendation to accept the paper for publication (with or without changes), or to reject it. The final decision regarding the publication of a specific paper belongs to the Editorial Board of the NEC Yearbook.
Open
Access Policy

NEC Yearbook is an open access journal which does not charge fees from its contributors or users. It is freely available to any interested user, who can read, download, copy, distribute, print, search or link this content without asking prior permission from the publisher or the author.

We convey the strongest recommendations to users to give full references to the electronic address where the online version of papers is available, according to the procedures regarding the proper conduct in academic research.