Expoziția "Credință. Încredere. Clandestinitate. Imagini din dosarele poliției secrete" la Biblioteca Națională a României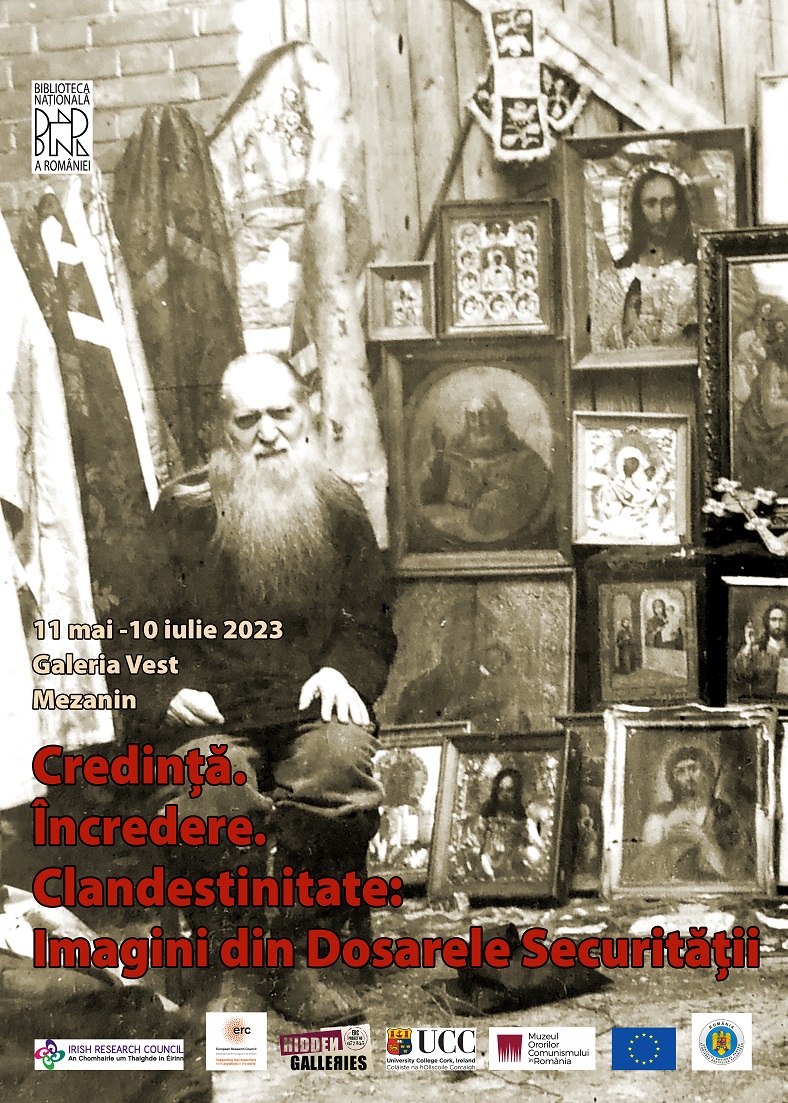 10 mai 2023
Ne face o deosebită plăcere să vă invităm la deschiderea expoziției "Credință. Încredere. Clandestinitate. Imagini din dosarele poliției secrete", care va avea loc joi, 11 mai 2023, ora 17.00, la Biblioteca Națională a României (Bd. Unirii 22, sector 3, București).
Expoziția prezintă acțiunile poliției secrete împotriva religiei dintr-o perspectivă vizuală și culturală. Aducând laolaltă munca istoricilor, antropologilor, curatorilor și artiștilor, expoziția pune vizitatorul față în față cu un patrimoniu cultural dificil, constituit din imagini realizate sau adunate de poliția secretă din patru țări: România, Ungaria, Republica Moldova și Ucraina. Uneori violente sau indiscrete, alteori personale sau cu valoare documentară, materialele poliției secrete suportă varii interpretări și întrebuințări. Pe scurt, expoziția invită la o reconsiderare a relației cu trecutul recent.
Expoziția, care va deschisă în perioada 11 mai – 10 iulie 2023, este organizată în cadrul proiectului Creative Agency and Religious Minorities: 'Hidden Galleries' in the Secret Police Archives in Central and Eastern Europe, câștigător al unui grant ERC. Dr. James Kapaló, directorul proiectului, este bursier Lapedatu la Colegiul Noua Europă în anul academic 2022/ 2023.
Pentru mai multe detalii, puteți vizita pagina Facebook a evenimentului.