Theopolitical Imagination, Ritual and Politics in Romanian Orthodox Christianity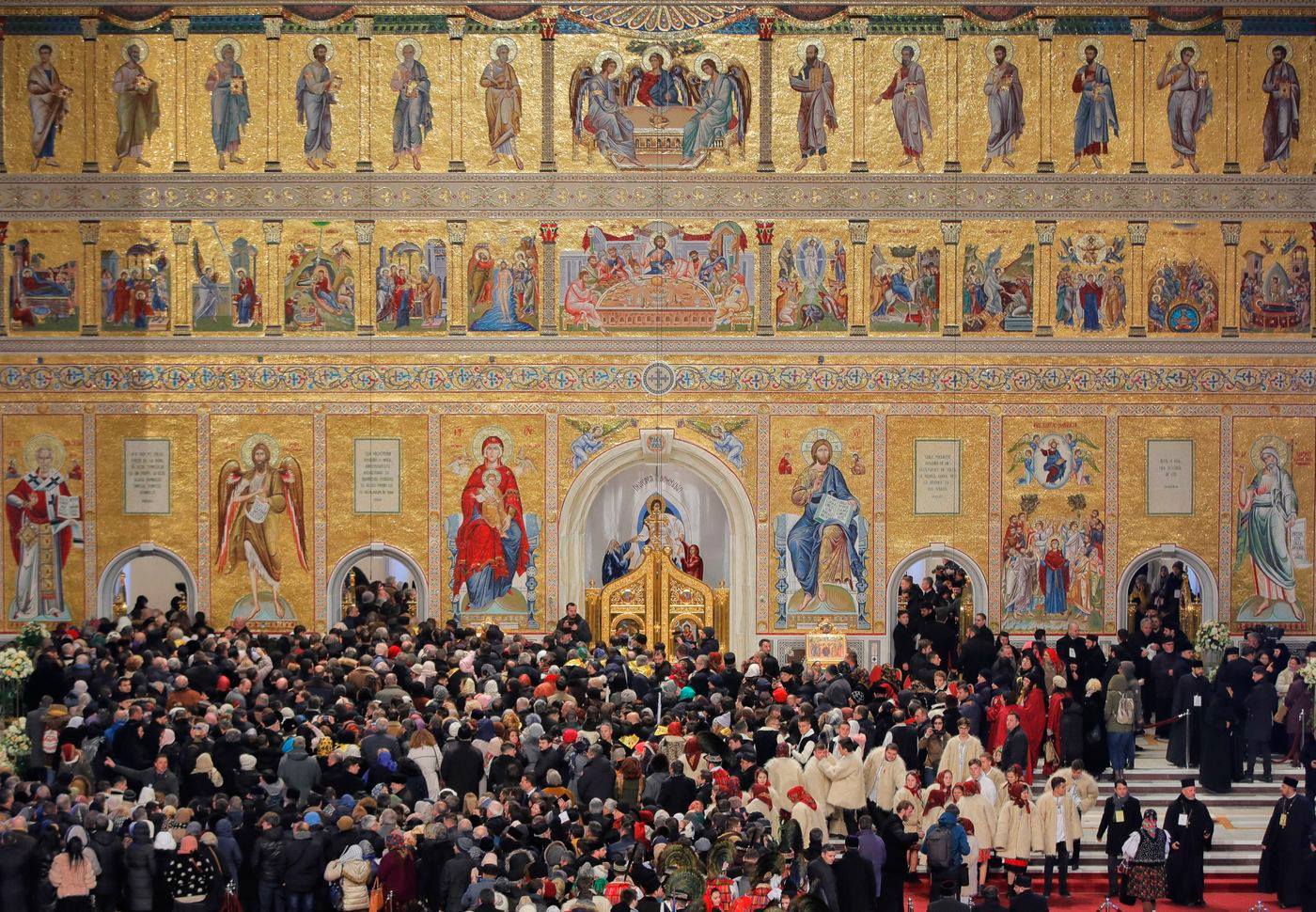 Event: Research group
Location: Zoom
1 July 2022, 17.00-19.00 (Bucharest time)
Simion POP, PhD Candidate (ABD) in Sociology and Social Anthropology, Central European University (Budapest/Vienna)
Join Zoom Meeting
https://us02web.zoom.us/j/84720710676?pwd=H5QbEcNWIWhmYe3tr6n9CCKZPkliod.1
Meeting ID: 847 2071 0676
Passcode: 747523
Short abstract:
My paper approaches the theopolitical imagination of screening (revealing and concealing) embedded in the Orthodox rituals and aesthetic formations and its role in the constitution of layered religious publics. More specifically, as a case study, I am interested in the theo-political significance of the grandiose iconostasis (icon-screen) of the newly consecrated Romanian National Cathedral (2018) – a controversial ecclesiastical endeavour that has for years polarized the Romanian public sphere. I argue that, apart from being a ritual device confined to the ritual space, the iconostasis as aesthetic form reveals (and performs) certain theo-political potentialities and limitations within the Orthodox tradition and, perhaps unexpectedly, underlies a complex space of religious and political mobilizations.
Short bio:
Simion Pop is a PhD Candidate (ABD) in Sociology and Social Anthropology (Central European University, Budapest/Vienna). He is finishing a thesis on the Orthodox revival/reform movements and the intersection of ritual and ethical practices in contemporary Romania. His recent publications include the book chapters "Orthodox Revivals: Prayer, Charisma and Liturgical Religion" in the edited volume Praying with the Senses: Contemporary Eastern Orthodox Spirituality in Practice (2018, ed. Sonja Luehrmann, Indiana Univ. Press) and "'I've tempted the saint with my prayer!' Prayer, Charisma and Ethics in Romanian Eastern Orthodox Christianity" in the edited volume The Social Life of Prayer: Anthropological Engagements with Christian Practice (2021, ed. Andreas Bandak, Routledge).
This event is organized within the research group The Group for Anthropological Research and Debates (GARD) hosted by NEC.