Surveying Bucharest. The 1832 Panorama Sketch by Miklós Barabás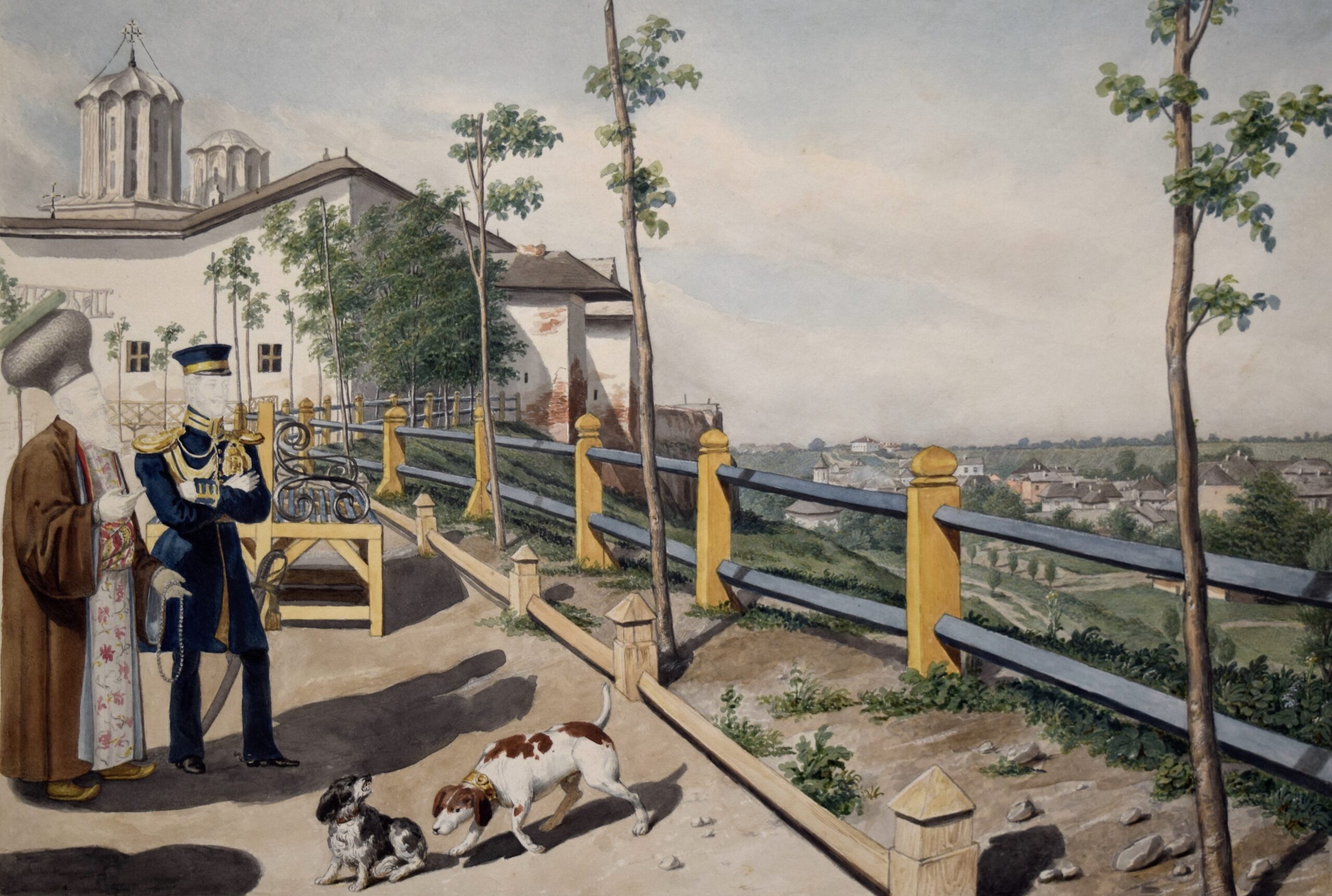 Event: Research group
Location: Zoom
1 April 2021, 15.00 – 17.00 (Bucharest time)
Zsuzsanna SZEGEDY-MASZÁK, PhD
Head of the Budapest Gallery, Budapest History Museum
Join Zoom Meeting
https://us02web.zoom.us/j/88466218226?pwd=Z1JUemdESGhFUm9LMVhSMmZyMmZFZz09
Meeting ID: 884 6621 8226
Passcode: 937974
Miklós Barabás (1810-1898) was a painter-photographer who in Hungarian art historiography is perhaps one of the most well-known figures of the 19th century. Barabás is regarded mostly as a portrait painter. Indeed, Hungarian students in elementary and secondary schools come across his portraits in their literature and history textbooks, as he was the primary portraitist for anyone who was anyone in mid-19th century Hungary. Yet despite his output in portraiture numbering into the thousands, in his autobiography, he makes references to the allure of landscape painting, and the two lengthier theoretical writings he published both concerned the subject of perspective, an area of expertise that indisputably belonged more to landscape painters.
Born in a village in Transylvania, Barabás showed a talent for drawing as a young child, and having made a decision at age 16 to leave school and pursue a profession in the visual arts, he set out to travel, learn languages, and build connections among potential commissioners. After briefly attending the Academy in Vienna, his first stop was Bucharest, where he enjoyed the patronage of Count Pavel Kiselyov. From Bucharest, he travelled to Italy, where he learned the English watercolour method from the Scottish painter William Leighton Leitch. He then settled at age 25 in Pest. During his stay in Bucharest, Barabás made a series of seven preliminary drawings of the city which, when placed side by side, offer a continuous 360-degree panorama of Bucharest. We can only venture guesses concerning the possible function of this panorama, but we can safely ascertain that this experiment in creating an unconventional cityscape seems to have spurred in Barabás a lifelong interest in the potential of creating spatial illusion in both painting and photography.
Zsuzsanna Szegedy-Maszák, PhD is the head of the Budapest Gallery, Budapest History Museum. Her field of interests range from 19th-century photography to contemporary new media art. She wrote her dissertation on the photographic oeuvre of the 19th-century Hungarian painter-photographer Miklós Barabás. In 2019, she served as the curator of the Hungarian Pavilion at the 58th Venice Biennale.
This event is organized within the research group Reflections on the Political and Social History of the 18th and 19th Centuries in Romania (GRiPs), in collaboration with the ARTES EAST Seminar, European Studies, University of Amsterdam.