Greece by Way of Cairo and the Caribbean: French Debates on Race and Slavery and the Europeanization of Greekness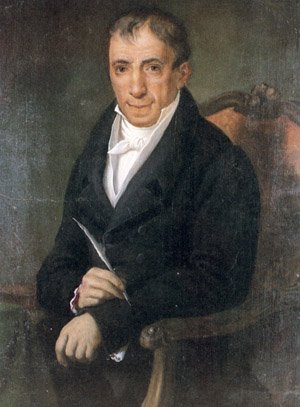 Event: Research group
Location: Zoom
19 January 2022, 17.00-19.00 (Bucharest time)
Alex TIPEI
Assistant Professor of History and International Studies, University of Montreal
Join Zoom Meeting
https://us02web.zoom.us/j/86834152847?pwd=Zjl2am1TNTZTaXJHMU1lT1JrUm03UT09
Meeting ID: 868 3415 2847
Passcode: 899304
The failure of the Egyptian Campaign had a tremendous impact on both French scientific discourses and imperial policy. The defeat led a number of leading French figures to rethink to what extent all peoples could be "civilized" and helped open the door to the restoration of slavery in the Empire. These questions arose, moreover, at a time when the nascent science of race had begun to make headway in France. This talk tracks how Adamantios Korais responded to and intervened in these debates and how they shaped how he defined and delineated Greece and Greekness during the Napoleonic era. It argues that the racialization of the French Empire pushed Korais to craft an image of a more solidly European Greece that helped crystalize the geographic and cultural borders of the continent.
Short bio

A transnational historian of nineteenth-century Europe, Alex Tipei's research focuses on the relationship between the exercise of French soft power and the rise of nationalism in Southeastern Europe. She is currently working on a manuscript, Informal Empire, Unintended Nation: French Soft Power and the Rise of Greek and Romanian Nationalist Discourses in the Post-Napoleonic Period that explores these issues. Her work has appeared in Modern Intellectual History and European History Quarterly. Her latest article, concerning the impact of transnational networks on women's education in Southeastern Europe, is currently under review at East European Society and Politics. She has received funding from the Social Science and Research Council of Canada, the US Fulbright Program, the American Council for Learned Societies, the Doris Quin Foundation, the Jacob K. Javits Program, and the Foreign Language and Area Studies Program among other sources. Alex is currently an Assistant Professor of History and International Studies at the University of Montreal where she is also a member of the Centre d'études et de recherches international (alex.tipei@umontreal.ca ).
This event is organized within the research group Reflections on the Political and Social History of the 18th and 19th Centuries in Romania (GRiPs) hosted by NEC.