Transformationis Digitalis: Quo Vadis, Scientia?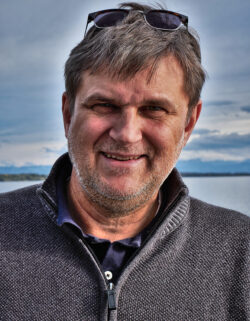 Short bio:
Prof. Dr. Roland S. Kamzelak
Born 1961 in Subiaco (Perth), Australia. Visited schools in Tettnang, Rockville, Maryland (Highschool Diploma 1980), Friedrichshafen (Abitur 1982) and studied Political Sciences, English and German Studies at the University of Tübingen and the University of Queensland, Brisbane, Australia; 1994 Staatsexamen (M.A.); 2004 Ph. D. at the University of Tübingen with "E-Editionen. Zur neuen Praxis der Editionsphilologie. Ida und Richard Dehmel – Harry Graf Kessler. Briefwechsel 1898-1935." – 1994 – 1999 Academic Assistant at the German Literature Archive Marbach for the edition project Harry Graf Kessler; 1999 – 2000 Cultural Consultant for the Wüstenrot Foundation, Ludwigsburg; since 2000 Head of Development and Deputy Director of the German Literature Archive Marbach with focus on academic editing and digital humanities. – 1996-2013 Visiting lecturer for German Literature at the University of Education Ludwigsburg, since 2010 Visiting Lecturer for Digital Humanities at the University of Würzburg, since 2018 professor; other visiting lectorates at the Institute for Cultural Management, PH Ludwigsburg, at the Universities of Stuttgart (German Literature), Darmstadt (Digital Humanities) und Schwäbisch Gmünd (Angloamerican Literatures).
*
Digital transformation is more than a catchword: It is political agenda, it is a necessity for funding in science and it is also still a riddle to be solved. Is there a legitimate aim to the powerful drive in all societies? Is there academic merit in this transformation? How and with what cost? The presentation will open the field and raise questions, which might lead to a path that humanists can follow.