The Musics of Power: Music and Musicians in Totalitarian Regimes in 20th Century Europe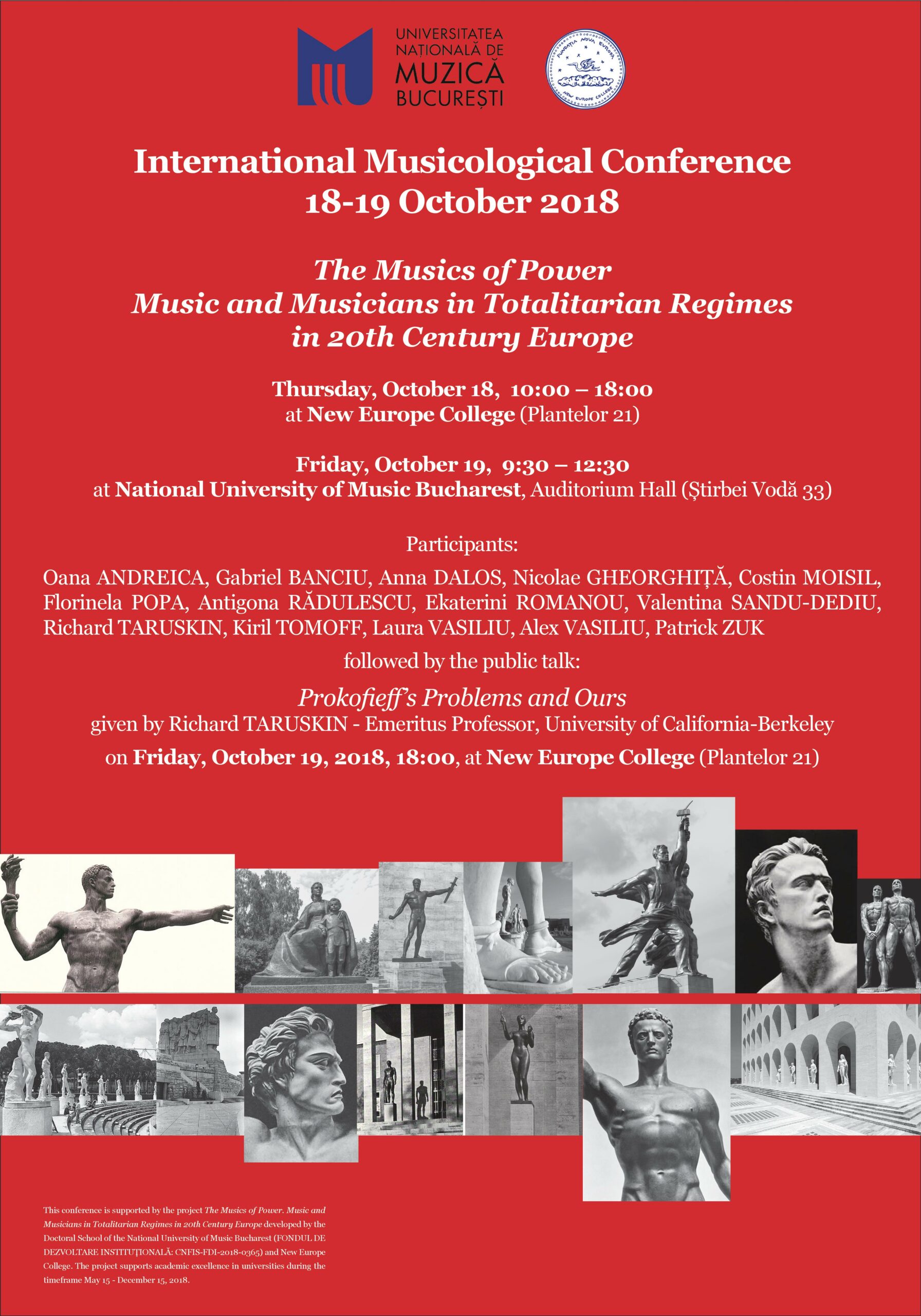 Event: International Colloquium
Location: NEC conference hall
18 October 2018, 10:00 – 18:00
Participants: Oana ANDREICA, Gabriel BANCIU, Anna DALOS, Nicolae GHEORGHIȚĂ, Costin MOISIL, Florinela POPA, Antigona RĂDULESCU, Ekaterini ROMANOU, Valentina SANDU-DEDIU, Richard TARUSKIN, Kiril TOMOFF, Laura VASILIU, Alex VASILIU, Patrick ZUK.
15.00 – 16.30   Chamber music concert
16.30 – 18.00   The third session of the colloquium
This conference is supported by the project The Musics of Power. Music and Musicians in Totalitarian Regimes in 20th Century Europe developed by the Doctoral School of the National University of Music Bucharest (FONDUL DE DEZVOLTARE INSTITUŢIONALĂ: CNFIS-FDI-2018-0365) and New Europe College.