Making Ukraine. Negotiating, Contesting, and Drawing the Borders in the Twentieth Century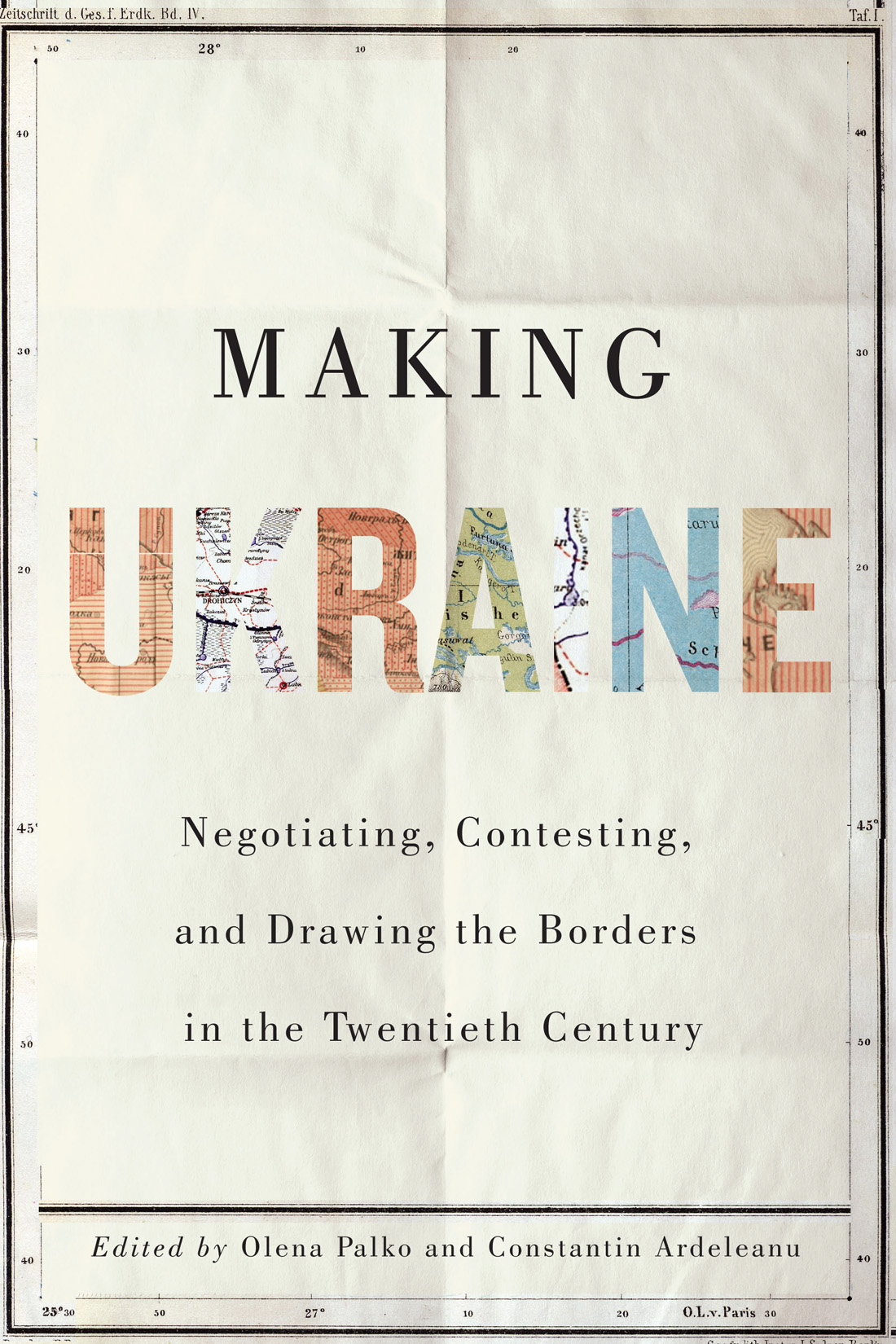 Event: Book Launch
Location: Zoom & LIVE on Facebook
24 May 2022, 18.00-20.00 (Bucharest time)
Book Launch
Making Ukraine. Negotiating, Contesting, and Drawing the Borders in the Twentieth Century (McGill-Queen's University Press, Montreal, 2022)

edited by Olena Palko and Constantin Ardeleanu, foreword by Ulrich Schmid
Conveners:
Constantin ARDELEANU, Olena PALKO, Ulrich SCHMID
Join Zoom Meeting
https://us02web.zoom.us/j/86858421203?pwd=WGYrUklQQTMvUWEzMU51R0lRelgxUT09
Meeting ID: 868 5842 1203
Passcode: 177405
Russia's illegal annexation of Crimea in 2014 and the ongoing war in eastern Ukraine have brought scholarly and public attention to Ukraine's borders. Making Ukraine aims to investigate the various processes of negotiation, delineation, and contestation that have shaped the country's borders throughout the past century.
Essays by contributors from various historical fields consider how, when, and under what conditions the borders that historically define the country were agreed upon. A diverse set of national and transnational contexts are explored, with a primary focus on the critical period between 1917 and 1954. Chapters are organized around three main themes: the interstate treaties that brought about the new international order in Eastern Europe in the aftermath of the world wars, the formation of the internal boundaries between Ukraine and other Soviet republics, and the delineation of Ukraine's borders with its western neighbours. Investigating the process of bordering Ukraine in the post-Soviet era, contributors also pay close attention to the competing visions of future relations between Ukraine and Russia.
Through its broad geographic and thematic coverage, Making Ukraine illustrates that the dynamics of contemporary border formation cannot be fully understood through the lens of a sole state, frontier, or ideology and sheds light on the shared history of territory and state formation in Europe and the wider modern world.