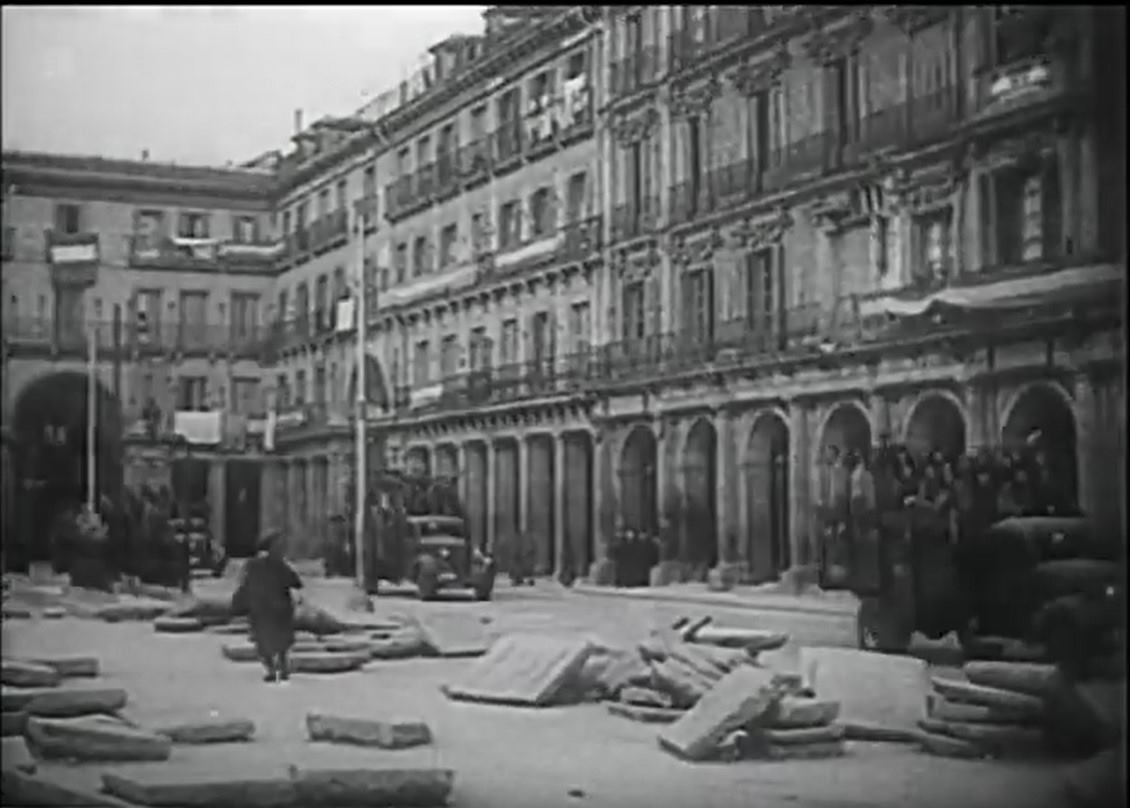 Event: Film screening
Location: NEC conference hall
29 January 2020, 16:00 – 18:00
A documentary about Jews from Palestine in the International Brigades by Eran TORBINER
The screening will be followed by a Q&A session,
moderated by Olga ȘTEFAN, Landis & Gyr Fellow, Independent Curator and Researcher
On July 1936 a war erupted between Democrats and Fascists in Spain, when a group of Generals, backed by Nazi Germany and Fascist Italy, initiated a military coup against the elected government. The Spanish democrats were supported by the U.S.S.R and Mexico and some 40,000 volunteers from all around the world. Among them were 300 Jews from Palestine. Most of the Palestinian volunteers were Jewish communists who believed Fascism was the main enemy of humanity in general and of Jews in particular. The leaders of the Zionist Left in Palestine were also concerned by the Fascist coup in Spain. However, They were also concerned by the prospect of young Zionists idealists preferring the Spanish war over the Zionist struggle, and thus coined the slogan – "Hanita* Before Madrid".
The volunteers from Palestine had to face the majority of the Jewish community, which held Zionist convictions and persecuted them for their beliefs in equality and coexistence with the Arab population. In addition they were confronted by the leadership of the Communist Party in Palestine, who prioritized strengthening the local movement and asked them to stay. Finally most difficult to deal with were their families who did not understand their urge to volunteer to fight in a war so far away from home, and were torn by fear for their lives.
The volunteers from Palestine fought on all fronts, as fighters, physicians and nurses. About 70 of them were killed, and many more wounded. In 1939, when the Spanish Republic fell into the hands of the rebels, most of the volunteers continued their war against Nazi Germany as Partisans or as soldiers in the Allied Forces.
This film follows their stories in Palestine and the decision to go to Spain; through their arrival there, the battles and the retreats. It documents their yearning for their spouses and families and the complex relationships with the civilian Spanish population and with the volunteers from other countries, their loves, disappointments, hopes, and deaths.
The leading characters in the film are the last of volunteers still living today, and family members and relatives of others who were killed or have since died. The film is set with a voice-over narration of segments from their letters and diaries, and uses Spanish and Israeli archives extensively, combined with current footage of Israel and Spain.
The film was produced during 2002-2006 and was filmed in Israel, Spain, France and Germany. 58 minutes. Languages: Hebrew, Spanish, Polish and German. subtitles: English, Spanish, French, Hebrew.
*Hanita – a kibbutz in the north of Palestine.
The film screening is organized in collaboration with Itinerant Projects (https://olgaistefan.wordpress.com/).