The multiple lives of the Old Town in Bucharest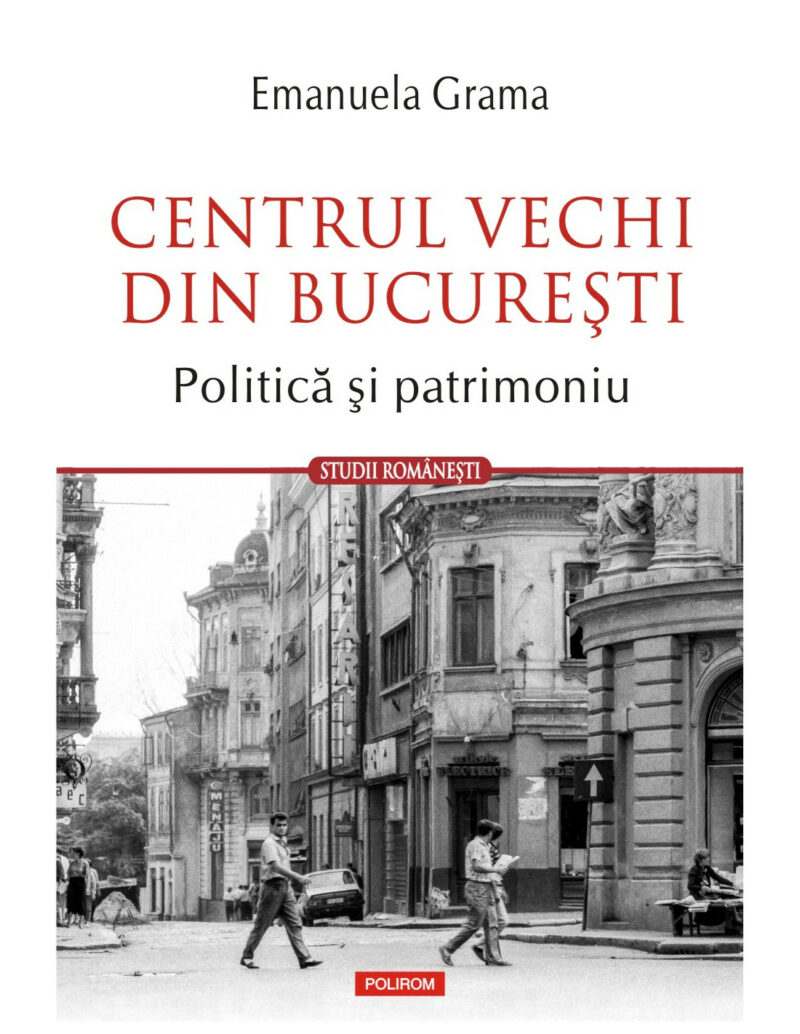 Event: Roundtable
Location: NEC conference hall & Zoom
25 May 2023, 18.00-20.00 (Bucharest time)
A presentation of the book by its author, Emanuela GRAMA, and a discussion around it in the company of Justina BANDOL, Oana MATEESCU and Răzvan VOINEA
Join Zoom Meeting
https://us02web.zoom.us/j/81383032292?pwd=eUtQQUcwOG5uaVE4SDlCSm9kaEpLUT09
Meeting ID: 813 8303 2292
Passcode: 083649
*
It is our pleasure to invite you to a discussion about the multiple lives of the Old Town in Bucharest, based on Emanuela Grama's book, Socialist Heritage: The Politics of Past and Place in Romania (Indiana University Press, 2019), and on its Romanian translation, soon to appear under the title Centrul Vechi din București. Politică și Patrimoniu (Polirom, 2023) in Justina Bandol's translation. The book traces the transformation of the Old Town, from a socially and ethnically diverse place in the early 20th century, into an epitome of national history under socialism, and then, starting in the 2000s, into the historic center of a European capital.
In collaboration with translator Justina Bandol, the author revised the Romanian edition, including new sections based on original archival research.
The discussion will engage with the arguments of the book, as well as its interdisciplinary methodology and the process of translation.
*
Emanuela Grama is an associate professor in the History department at Carnegie Mellon University, Pittsburgh, USA. She is also a NEC Alumna.
Justina Bandol is a freelance translator based in Bucharest. She studied Slavic Languages and Literatures at UCLA and is the translator of Gail Kligman and Katherine Verdery's Peasants under Siege: The Collectivization of Romanian Agriculture, 1949-1962 (Romanian edition published by Polirom in 2015).
Oana Mateescu is a lecturer in the Sociology department at Babes-Bolyai University, Cluj. She holds a PhD in Anthropology and History (University of Michigan). She is also a NEC Alumna.
Răzvan Voinea is a historian specialized in Urban History, NEC Alumnus and manager of Studio Zona NGO.