Periodization in the History of Art and its Conundrums. How to tackle them in East-Central Europe
---
Periodization in the History of Art and its Conundrums. How to tackle them in East-Central Europe
A program supported by the Getty Foundation as part of its Connecting Art Histories initiative
Timeframe:
2018 – 2021
Coordinator:
Anca OROVEANU, PhD, Academic Coordinator of the New Europe College-Institute for Advanced Study, Bucharest, Professor of History and Theory of Art at the National University of Arts in Bucharest
Periodization in the History of Art and its Conundrums. How to tackle them in East-Central Europe
Participants:
16 early career scholars from East-Central Europe
Natalya ANTONOVA, PhD Candidate in Comparative Gender Studies, Central European University, Budapest, Hungary
Nikita BALAGUROV, PhD Candidate, National Research University Higher School of Economics, Saint Petersburg, Independent Scholar
Mădălina BRAŞOVEANU, Assistant Professor, Faculty of Visual Arts, University of Oradea, PhD in Art History, National University of Arts Bucharest
Alexandra CHIRIAC, Leonard A. Lauder Fellow in Modern Art 2020-22, The Metropolitan Museum of Art, New York , PhD in Art History, University of St Andrews
Kirill CHUNIKHIN, Senior Lecturer, Department of History, National Research University Higher School of Economics, St Petersburg, PhD in Art History, Jacobs University, Bremen, Germany
Barbara DUDÁS, Assistant Research Fellow, Institute of Art History, HAS Research Center for the Humanities, Budapest, PhD Candidate, Academy of Fine Arts, Vienna, enrolled in 2012
Nora GOLESHEVSKA, PhD in Philosophy, Faculty of Philosphy, "St. Kliment Ohridski" University of Sofia
Dora MÉRAI, Postdoctoral Fellow CEU, Department of Medieval Studies, PhD in Art History, CEU
Cosmin MINEA, Postdoctoral Researcher ERC project Art Historiographies in Central and Eastern Europe, PhD in Art History, University of Birmingham
Cristina MORARU, Assistant Professor, George Enescu National University of the Arts, Iaşi, PhD in Critical Theory, Faculty of Philosophy and Social Political Sciences, Alexandru Ioan Cuza University, Iaşi
Ancuţa MORTU, NEC – Odobleja Fellow, PhD in Aesthetics, EHESS, Paris
Giorgi PAPASHVILI, Researcher and Projects Coordinator at George Chubinashvili National Research Centre for Georgian Art History and Heritage Preservation, PhD Candidate, Apollon Kutateladze Tbilisi State Academy of Art, Faculty of Restoration, Art History and Theory, Enrolled din 2013
Radek PRZEDPEŁSKI, Adjunct Teaching Fellow, Trinity College Dublin , PhD in Digital Arts and Humanities, Trinity College Dublin
Julia SECKLEHNER, Postdoctoral Research Fellow, University of Birmingham, PhD in Art History, The Courtauld Institute of Art, London
Zsuzsa SIDÓ, PhD Candidate CEU
Andreea ŞTEFAN, Curator, National History Museum of Romania, PhD in Classical Philology University of Bucharest

Consultants:
Edit ANDRÁS, PhD, Senior Research Fellow at the Institute of Art History, Centre for the Humanities of the Hungarian Academy of Sciences, Budapest, Hungary
Ruxandra DEMETRESCU, PhD, Professor of History and Theory of Art, Head of the Doctoral School, National University of Arts, Bucharest, Romania
Emil Cristian NAE, PhD, Associate Professor in the Department of Art History and Theory, Faculty of Visual Arts, George Enescu National University of Arts, Iași, Romania
Bojana PEJIĆ, PhD, curator, independent art historian and lecturer based in Berlin
Mara RAȚIU, PhD, Associate Professor within the Theory Department at the University of Art and Design in Cluj-Napoca, Romania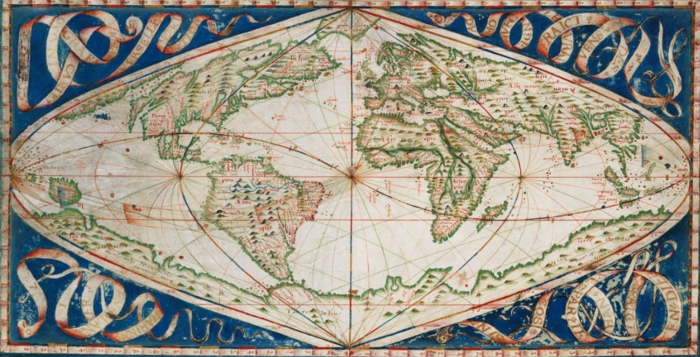 This program consists of a series of three research seminars of one-week duration each, discussing periodization and related issues in the history of art, whose addressees are early-career art historians from East-Central Europe, and which include a number of invited guest speakers, from this region, and outside it. Though a sense that the conventional periodizations are in need of revision can be detected earlier, a more pointed reflection on this topic can be noticed after the demise of communism and the dismantling of the colonial system. In the aftermath of the 1989 events in the countries of Central and Eastern Europe, a number of scholars felt the pressing need to reconsider the place of local art histories within the established narratives, and to reflect on how these local histories might fit within the Western canon, or to question its authority. Art historians dealing with modern and contemporary art were particularly sensitive to such questions, but this gradually became a more general concern, affecting the writing of histories of art of earlier periods. Frictions between the generally accepted periodizations and local trajectories in art became more apparent, making it necessary to reflect on approaches that could address such concerns, and on the instruments art historians may put to use in order to tackle particular case studies. It thus seems to us that periodization, with the many issues related to it, is a topic likely to elicit interest from colleagues and younger scholars from countries in the region, and to lead to fruitful exchanges not just across the discipline, but across national borders, and – through the presence of the invited speakers – across regional ones.
This series of seminars aims to address questions that are (or so we deem) of interest to art historians in the countries of East-Central Europe in ways that would counter a piece-meal approach, mostly dictated by national borders, in favor of a more unified one, and would provide an opportunity to identify common concerns, and possibly case studies that could (or should) encourage cross-border collaboration. It hopes to contribute in this manner to a better communication between art historians in this region.
Structure and content
The Program consists of a series of three one-week seminars with the participation of 16 early career scholars from East-Central Europe, up to 4 keynote/guest speakers per seminars, the Coordinator and the Consultants. Each seminar will have three main components:
Talks delivered by keynote/guest speakers, followed by discussions
Discussions taking as a starting point key texts relevant for the topics approached in the seminars
Presentations of works in progress/case studies by the addressees of the Program, that is, early career scholars from East-Central Europe, and discussions on them with colleagues, guest speakers, coordinator and consultants
Dates
First seminar: May 6 – 14, 2019;
Second seminar: November 25 – December 3, 2019;
Third seminar: November 15, 2021
*Originally scheduled for May 2020, this third (and final) seminar in the series had to be postponed due to the pandemic. In the interval we have scheduled a webinar, as a means for the members of the team to keep in touch.
Guest speakers
First seminar:
Patrick FLORES, Professor of Art Studies at the Department of Art Studies at the University of the Philippines, Curator of the Vargas Museum in Manila, and Adjunct Curator at the National Art Gallery, Singapore
Krista KODRES, Professor at the Institute of Art History and Visual Culture of the Estonian Academy of Arts, Tallinn, and head of the doctoral curriculum in art history
Saloni MATHUR, Professor, Modern And Contemporary South Asian Art, Department of Art History, UCLA
Second seminar:
Thomas DACOSTA KAUFMANN, Frederick Marquand Professor of Art and Archaeology, Princeton University
Matthew RAMPLEY, Professor, Department of Art History, Masaryk University, Brno, ERC Principal Investigator | Continuity / Rupture: Art and Architecture in Central Europe 1918-1939
Katarzyna MURAWSKA-MUTHESIUS, Professor of Art History at Birkbeck College, University of London
Carmen POPESCU, Professor of Architectural History at the Ecole Nationale Supérieure d'Architecture de Bretagne (Rennes)
Third seminar:
Zdenka BADOVINAC, curator and writer, since 1993 Director of the Museum of Modern Art in Ljubljana
Mieke BAL, Professor of Theory of Literature and founding director of the Amsterdam School for Cultural Analysis (ASCA), University of Amsterdam
Andrea GIUNTA, Professor of art history at the Universidad de Buenos Aires, and Principal Researcher at CONICET, Argentina. Curator Bienal 12, Porto Alegre, 2020
Romy GOLAN, Professor, Ph.D Program in Art History, The Graduate Center, City University of New York
Christopher WOOD, Professor and Chair, Department of German, New York University (Affiliated Faculty, Department of Comparative Literature and Institute of Fine Arts)